Leadership
Jason Cheng – President/CEO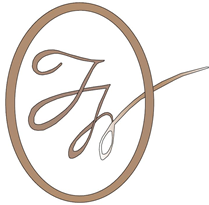 Mr. Jason Cheng is the CEO of Friendwell Group of Companies. He brings to the company more than seventeen years of experience in owning and operating both full service and limited service hotels, real estate acquisition, revenue generation, cost control, and renovation projects. Mr. Cheng holds a B.S. in Economics and MBA in Finance from New York University.
Arnold F. Tamasar – Chief Operating Officer
Mr. Tamasar has over 27 years' experience in the hospitality industry including hotel openings, re-branding, and renovation/PIP processes. Mr. Tamasar is a certified General Manager for Marriott, Accor, Hilton, and IHG brands serving as Regional General Manager previously. Mr. Tamasar is trained in Six Sigma and lean management enabling hotels to optimize their operations. He focuses on creating a culture coupled with efficacy to drive quality and profitability.
Jonathan Lin – Director of Hotel Operations
Mr. Lin leapt into management during his college years at the University of Texas at Austin. With the early start, Mr. Lin had accrued hotel's General Manager experience at an early age. His General Manager highlights included RGI growth award from IHG and distinguished guest survey scores for a hotel nearing the end of the PIP cycle. Mr. Lin used his hospitality operation experience in conjunction with his foundation in statistics and arithmetic to develop an ERP system for the company, using technology to provide the management process with efficiency and clarity.
Lori Letavish – Director of Human Resources
Ms. Letavish brings more than 16 years of hospitality management experience, having held positions with several Hilton, IHG, and Marriott properties that ranged from select-service to luxury hotels. Prior to joining Friendwell Ms. Letavish held hospitality leadership positions in both Operations and Human Resources. Her passion is providing HR solutions to managers and team members through her knowledge of labor laws and compliance. She had obtained her BA in Psychology from Rutgers University.
Anthony Venuto – Director of Procurement
Mr. Venuto joined the Friendwell Management team as a seasoned hospitality professional with over 20 years of extensive experience. He has shown successful career progression with major branded hotel companies, including IHG, Wyndham Hotels & Resorts, Hyatt Hotels & Resorts, and Choice Hotels International. Mr. Venuto is well rounded with an emphasis on negotiations and turning around distressed properties.
Diana Wei – Director of Accounting
Ms. Wei possesses many years of diverse business experience which she bestows upon Friendwell Management, including accounting, budgeting, and treasury functions. Ms. Wei is a Certified Public Accountant. Additionally, Ms. Wei holds degree in Masters in Economics from University of Texas at Austin.
Jennifer Chen – Legal Counsel
Ms. Chen has more than 30 years of work experience in complex international transactions, cross-border M&A, offshore trusts, litigation, immigration (EB5), and establishing financial structures. Her projects for Friendwell include JVs, asset and privacy protection, wealth management, property management projects, tax planning, franchise agreements, employment and labor union matters, business operation, and strategies consultation.
Joe Mazza – Regional Director of Loss Prevention
Mr. Mazza joined Friendwell with over 25 years of service in Law Enforcement and Narcotics for the state of New Jersey.  Joe has managed Friendwell's Loss Prevention and Security efforts over the last 10 years.  Friendwell's Loss Prevention department proactively monitors all life safety systems and related laws for our hotels. In addition, Mr. Mazza is consistently putting new programs in place to ensure the safety and security of our guests and employees.
George Fang – Task Force Operations Manager
Mr. Fang is responsible for training hotel operations and assisting other operational functions at the corporate and property levels. He also served on the task force at General Manager level for IHG and independent hotels of Friendwell. Prior to joining Friendwell, Mr. Fang has worked as Director of Operations with great performing records for several leading hotel wholesale and tour and travel companies in the east coast. He received international education and holds double M.A. in history and East Asian studies from New York University and Peking University.
Emma Lin – Internal Audit/Content Management
Ms. Lin started her career in travel agencies and moved on to the hospitality industry's front desk and reservation departments. She now uses her experience to audit channel connectivity, rate codes categorization, online content, and perform business production analytics to the hotel's revenue strategies and front desk operations.
Ami Chen – Revenue Manager
Ms. Chen started her hospitality career while earning her BS in Hospitality and Tourism Management from San Francisco State University. She had previously held different roles at international brands such as Sofitel Hotel, Grand Hyatt, and Booking.com. Prior to joining Friendwell, Ms. Chen managed more than 100 properties that ranged from hostels to luxury hotels and was able to analyze market trends and provide suitable solutions and strategies to hotel partners that maximized revenue.