Leadership
Jason Cheng, President/CEO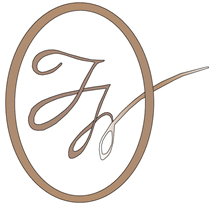 Mr. Jason Cheng is the CEO of Friendwell Group of Companies. He brings to the company more than seventeen years of experience in owning and operating both full service and limited service hotels, real estate acquisition, revenue generation, cost control, and renovation projects. Mr. Cheng holds a B.S. in Economics and MBA in Finance from New York University.
Diana Wei, Chief Financial Officer
Ms. Wei possesses many years of diverse business experience which she bestows upon Friendwell Management, including accounting, budgeting, and treasury functions. Ms. Wei is a Certified Public Accountant. Additionally, Ms. Wei holds degree in Masters in Economics from University of Texas at Austin.
Christopher Akoury, Chief Operating Officer
Mr. Akoury has over 18 years of hospitality experience. He is a proven and results driven leader that has led hotels from the General Manager level, overseeing multi-million dollar renovations, and delivering consistent results & revenue growth for ownership groups. As COO, Chris has created a management company platform for our portfolio of hotels. In doing so, he has created a culture of results focusing in sales, NOI, culture, and employee satisfaction which have driven amazing results. His most recent tenure was with Hilton Worldwide for 9 years and prior to that another 9 years with Interstate Hotels and Resorts.
Margarita Lopez, Chief Human Resources Officer
Ms. Lopez has over 15 years of experience in the human resources field. She is a proven leader with significant success collaborating with all levels of management to provide HR policies, strategies and tactics. Ms. Lopez's role with MH&R utilizes these skills for employee relations, recruiting, performance management and training. She has gained her experience at reputable management companies such as Benchmark Hospitality, Dolce Hotels and Resorts, and Interstate Hotels and Resorts.
Nikesh Shah, Chief Procurement Officer
Mr. Shah has over 15 years of experience with in the hospitality industry ranging from Hotel operations to holding the position of General Manager at various hotels. Mr. Shah now leads our Procurement team at Friendwell in addition to developing new relationships with vendors.
Joe Mazza, Regional Director of Loss Prevention
Mr. Mazza joined Friendwell with over 25 years of service in Law Enforcement and Narcotics for the state of New Jersey.  Joe has managed Friendwell's Loss Prevention and Security efforts over the last 10 years.  Friendwell's Loss Prevention department proactively monitors all life safety systems and related laws for our hotels. In addition, Mr. Mazza is consistently putting new programs in place to ensure the safety and security of our guests and employees.
Jonathan Lin, Director of IT/Data Analyst
Mr. Lin leapt into management during his college years at the University of Texas at Austin. With the early start, Mr. Lin had accrued hotel's General Manager experience at an early age. Mr. Lin now uses his hospitality operation experience in conjunction with his foundation in statistics and arithmetic to develop an IT department that goes beyond serving the technical needs of the hotels. The IT department has developed an ERP system for the company, using technology to provide the management process with efficiency and clarity.