Leadership
Jason Cheng, President/CEO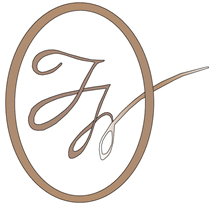 Mr. Jason Cheng is the CEO of Friendwell Group of Companies. He brings to the company more than seventeen years of experience in owning and operating both full service and limited service hotels, real estate acquisition, revenue generation, cost control, and renovation projects. Mr. Cheng holds a B.S. in Economics and MBA in Finance from New York University.
Jennifer Chen, Deputy CEO / COO, Executive VP
Ms. Chen has had extensive experience working with global investments and has advised major companies across different industries. An avid traveler herself, Ms. Chen enjoys delivering the guest perspective when managing Friendwell's hotel operations. She looks to drive revenue through intensifying Friendwell's guest service culture.
Diana Wei, Chief Internal Auditor
Ms. Wei possesses many years of diverse business experience which she bestows upon Friendwell Management, including accounting, budgeting, and treasury functions. Ms. Wei is a Certified Public Accountant. Additionally, Ms. Wei holds degree in Masters in Economics from University of Texas at Austin.
Jonathan Lin, Deputy Chief Operating Officer
Mr. Lin leapt into management during his college years at the University of Texas at Austin. With the early start, Mr. Lin had accrued hotel's General Manager experience at an early age. His General Manager highlights included RGI growth award from IHG and distinguished guest survey scores for a hotel nearing the end of the PIP cycle. Mr. Lin used his hospitality operation experience in conjunction with his foundation in statistics and arithmetic to develop an ERP system for the company, using technology to provide the management process with efficiency and clarity.
Dan Ingenbrandt, Director of Finance
A graduate of Rider University with a B.S. in Accounting, Mr. Ingenbrandt joins the Friendwell Management team with over 30 years of hospitality experience. He leads the corporate accounting team providing the hotel portfolio with timely support and financial information to make strategic decisions to maximize revenue and improve operational efficiencies. Dan has worked in all facets of hotel operations including conference center, full and limited service brands, which provides a well rounding approach to finding the balance between customer, associate, and owner satisfaction.
Joe Mazza, Regional Director of Loss Prevention
Mr. Mazza joined Friendwell with over 25 years of service in Law Enforcement and Narcotics for the state of New Jersey.  Joe has managed Friendwell's Loss Prevention and Security efforts over the last 10 years.  Friendwell's Loss Prevention department proactively monitors all life safety systems and related laws for our hotels. In addition, Mr. Mazza is consistently putting new programs in place to ensure the safety and security of our guests and employees.
Lori Letavish, Director of Human Resources
Ms. Letavish brings more than 16 years of hospitality management experience, having held positions with several Hilton, IHG, and Marriott properties that ranged from select-service to luxury hotels. Prior to joining Friendwell Ms. Letavish held hospitality leadership positions in both Operations and Human Resources. Her passion is providing HR solutions to managers and team members through her knowledge of labor laws and compliance. She had obtained her BA in Psychology from Rutgers University.